Womens 45+ Rules
---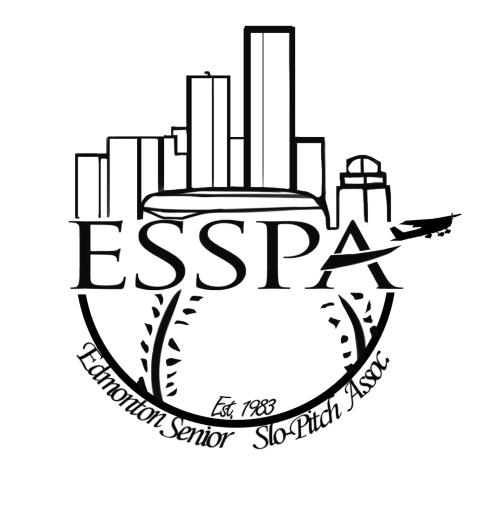 ESSPA Women's 45+ League Rules
NOTE: A player's age is calculated: [current year - year of birth = age]. i.e., 2022 - 1977 = 45
All games shall be played under SPN rules, except as noted below. For a complete list of rules, please visit the SPN website at www.slo-pitch.com. ESSPA specific rules are as follows.
1. Game balls will be supplied by ESSPA (SPN Hot Dot 11" - .52 COR / 275 lbs)
2. Base path will be 65'
3. All bats must have manufacturer's stamp and meet the 1.20 bpf standard and approved for use by umpire
4. We will use a 50-minute clock. Game time starts when the umpire announces "Play Ball". Upon expiration of the 50 minutes, the umpire will notify both teams that time has expired. The current inning finishes. The umpire announces the final inning as the open inning.
5. Teams may have up to 11 defensive players on the field. Teams may start and finish with as few as 9 players. However, an out is assigned in the 10
th

batting position until 10

th

player arrives. In the case of a player leaving before the game is complete (and no substitute available), an out will be assigned in that player's spot in the batting order.
6. Teams may bat an unlimited number of players in a game, providing each player is legally on that team's roster and game sheet.
7. Players from a team's starting line-up may only re-enter the game in their original place in the batting line-up.
8. A strike-zone mat is provided
9. The allowable pitching arc shall be 6 to 12 feet.
10. An illegal pitch will be signaled and verbally called at the point the pitch becomes illegal.
11. All batters will begin with a one (1) ball and one (1) strike count. One (1) courtesy foul shall be awarded after the second strike.
12. Each batter must get to first base on their own effort. (No runner from home). A player needing a courtesy runner will not go past first base.
13. Any player from the team's roster may run as a courtesy runner once per inning. The courtesy runner must be in place before the first pitch to the next batter. Once a courtesy runner touches the base at which she is replacing a baserunner, she is 'in the game'. Courtesy runners may not run for courtesy runners.
14. No anticipation step allowed. Runners can leave the base when the bat contacts the ball.
15. A runner who contacts a defensive player is out, if the umpire judges that the contact was deliberate or the runner could have reasonably avoided the contact.
16. When a batter is running down the first baseline, and there is a close play at first base, the white base at first base is for the first base person and the orange base is for the runner. Any situation in contravention to this rule will be umpire's discretion.
17. No bunting.
18. Home Runs - there will be a maximum of THREE over-the-fence home runs per team per game. Any HR hit over-the fence after the maximum is a strike.
19. 5-Run Rule: The batting team can score no more than 5 runs per inning, until the final inning. [vs 6 run rule: SPN - Rule 4, Sec 4 (F)] The final inning will be 'open' as teams can score unlimited runs until the defensive team records 3 outs.
20. Mercy rule: 12 up after 5 [SPN Rule 4; Section 4(E)]
21. If a scheduled game is postponed due to weather or field conditions, and not made up; that game is recorded as a tie (7-7).
22. League games will end in a tie. Playoff games will use the International Tie-breaker Rule:
Each team will start the extra inning with a runner on second base.

The runner will be the last player that completed her turn at bat when the third out was made in the previous inning.

No courtesy runner is allowed for this player until the runner has advanced to third base.

If the designated tie-breaker runner is unable to continue to play for any reason, she will be declared out and the previous batter on the scoresheet will be the tie-breaker runner. (The runner who was unable to continue will not play the remainder of the game.)