Hello everyone, Happy New Year!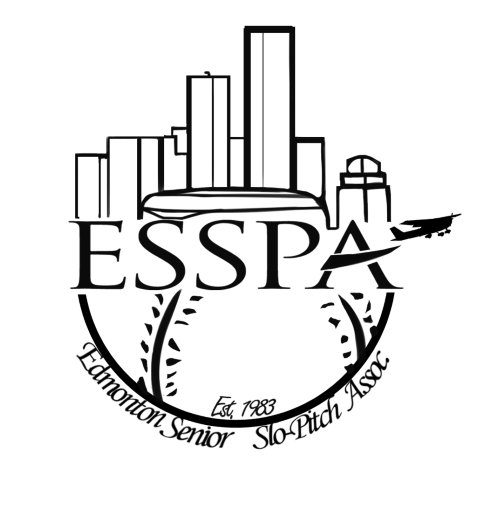 The ESSPA Board is fast at work preparing for the upcoming slo-pitch season, fingers and toes crossed that it will be a 'normal' season and that Covid finally gives us a well deserved break! It would be so wonderful if we can get back to playing a full season of the sport we enjoy!
You will notice a couple of changes to ESSPA, we have a new logo, which I have included, and we now have a Women's Division co-ordinator and we are going full press to launch the Women's +45 league
If Covid has put a pause in your ball playing, I hope this email will start you thinking of getting back on the diamond. If you have been playing ball during our condensed seasons, we look forward to seeing you soon!
Registration is scheduled to open up February 1st, please watch for an email from ESSPA or stay tuned to our website to register. The league will start up when the City of Edmonton releases the diamonds, usually the beginning of May!
Our website is now showing new descriptions of our Divisions - be sure to check it out!
If you have any questions, please email us at info@esspa.ca
Regards,
Your ESSPA Board